The Fire alarm installers carry out the installation, programming maintenance, and the damage repairing of the fire alarm wiring and the equipment. Z the customer's homes and businesses to carry out the testing of control panels and ensure that everything is working smoothly and properly.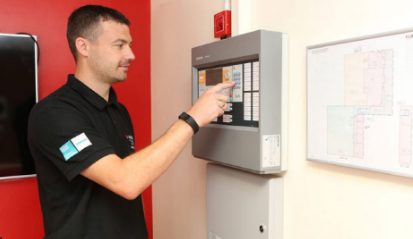 What are the duties of the fire alarm installers?
The major duties of the fire alarm installers are listed below.
• Comply under the applicable safety standards and function according to the customer's needs and preferences to take safety measures against fire outbreaks.
• To identify the malfunctions in the system components that can include wiring and other related systems and equipment.
• Once the identification is completed, they will carry out the repairing of the same, and they are also responsible for installing replacement parts if necessary.
• To carry out the inspection and testing of all the systems to ensure that all the components are performing well and there are no possible safety hazards and security risks regarding these components' working.
• Mounting sensors at required locations.
• Ensuring optimal wiring layouts. This task includes some common day-to-day skills like drilling holes for cabling and accessibility to locations like crawl spaces and attics as a part of the job.
What is the need for fire alarm installers?
Preventing damage to your property
The need for hiring professional fire alarm installers is the most for businesses for the safety of assets, property, and machinery. You do not want to risk the important documents getting completely damaged because of a fire.
Professional repair services
It is best to take expert help and advice during emergencies, which is why the professional fire alarm installers will assist you in achieving quick recovery from fire-related disasters and taking appropriate measures to prevent their future occurrence.